From the perspective of a share-holder in WWE stock
World Wrestling Entertainment (WWE) has monopolized and dominated the professional wrestling industry on a global scale for over 50 years. This is in large part due to the genius and evolving business platforms of Vincent Kennedy McMahon. McMahon single-handedly bought out all his competitors in what was once a territorial industry. He almost had to close the doors to WWE when in 1996, Ted Turner's WCW (World Championship Wrestling), had dominated a television ratings war for nearly 2 years. McMahon, being a man who has proven he succeeds under pressure, turned things around in what was dubbed the Monday Night Wars and eventually bought out the biggest threat he had ever faced in the wrestling business. But this all happened 15 years ago, and at the ripe age of 70, has Vince Mcmahon lost touch with today's audience?
The reason for my article's grandiose title is that in the last year, WWE has had its ups, and its dramatic dives. Aside from live events, television deals with network stations, merchandise, etc, the largest part of WWE's income came from its Pay-Per-View buys. As of March 2014, the wrestling company had shifted its platform to a subscription based entity known as the WWE Network. Much like Netflix, the Network provides countless hours of on-demand content (WWE's content) and access to each months PPV for only 9.99$/month (11.99$ CAN). As opposed to the 49.99$ people would pay for solely one PPV, this business platform sounds remarkable for consumers and should have the company riding on a high. Why then, has the WWE stock in the New York Stock Exchange (NYSE) dropped 65% in the last year?
The answer, simply put, is that investors lost confidence. Dropping from 31 to 11$ per share in one day, the company seemed to be in jeopardy. McMahon himself lost 350 million dollars of his personal money to this plummet. Being a monopoly in Sports Entertainment, as long as people continue to love the WWE, it seems virtually impossible for the company to close its doors. Over the course of 2014, the stock remained relatively stagnant. It reached a high of 15 per share in the summer, but dropped to a low of 9.9 this winter.
The reason for this mediocre outcome, aside from the slow growth of the WWE Network, can be due to McMahon not changing his platform, something he had always done when necessary to overcome the odds and elevate the success of his company. Some say, the man has lost touch with today's audience. A huge problem is the wide demographic WWE is looking to target. The company reached the pinnacle of its popularity in the late 90's and early 2000's with what was dubbed as The Attitude Era. This was a time where WWE was at its most extreme in terms of content, as it catered to the demographic of young adult males and females (18-34). I'm not saying McMahon should flip the product on its head by switching his PG based storylines and revive this era, but a change in direction should most definitely be considered. How can you develop wrestling characters that cater to both children and young adults? Kids may be the ones asking their parents to pay for their tickets and T-shirts, but eventually these kids will grow up. Daddy and mommy will no longer be paying for their purchases. Another consideration is that the stars of today, as with the famous John Cena, aren't getting any younger. A fresh crop of younger superstars are going to have to take up the reigns (no pun intended), and their inevitable arrival could be the opportunity the company needs to take things in a different direction.
I wish I was the first to have thought of this idea, but luckily for us Vince McMahon's son-in-law, Paul Levesque (better known to us as WWE superstar Triple H), beat me to it. Having married McMahon's daughter, Stephanie, it looks to be that this power couple will inherit the company when Vince kicks the bucket. Levesque has already paved the way for future superstars to make it and be ready for their time in the WWE.
NXT is a developmental brand based in Orlando, Florida and owned by the WWE, directly under the thumb of Triple H. thus far, the product has been a huge success. Fans all over the web have praised it and have gone as far to say how eager they are for Triple H to run things on the company's flagship shows such as Raw and Smackdown. Besides McMahon himself, Triple H truly is best suited to be CEO of the WWE. His track record of all he has accomplished in the business as a wrestler and his current exploits as a suit behind the scenes is testament to that. The difference is that he's also better suited to understand today's fans and give them what they want to see. Vince has lost insight into this matter. He's too focused on "pushing" the superstars with the biggest bodies. This worked at a time where steroids and other physically enhancing drugs weren't as monitored as today, but since the death of so many wrestlers in their thirties involving the use of these drugs, WWE's drug policy has become far more strict. Wrestlers have gotten smaller, and although Triple H acknowledges this as today's norm (as seen by the appearance of wrestlers on the NXT roster), Vince McMahon has not.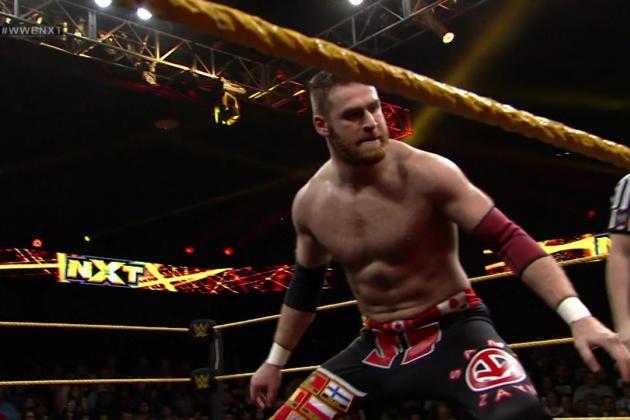 Simply put, Vince McMahon no longer has the business savvy to effectively be the CEO of WWE. Who can blame him? The man is 70 years old and has been the man on top for a very long time. It's hard for an ego as big as his to say "maybe it's time for me to ride off into the sunset". He has accomplished much in his life, and has monopolized the industry of sports entertainment under his family name. No one could ever take that away from him, but there comes a time, just like in wrestling, when the leading figure must pass the torch on to his successor. Now is that time.
Looking forward to thoughts and comments on whether or not you agree or disagree with the above statement.
By: Matteo Conti